AFCOS with the French Post Office officialy realised philatelic souvenirs to celebrate the 2011 Judo World Champs in Paris (August 23rd to 28th).
Official Stamp :
Cancellation, First Day of Issue (FDC) :

AFCOS is proposing those cancellations on one envelope or one postcard.
Philatelic souvenirs are available at the AFCOS' booth during the 2011 World Championships or online on ebay with a special offer...
- FDC on envelope :
http://cgi.ebay.com/ws/eBayISAPI.dll?ViewItem&item=380364405487
- FDC on postcard (maximum card) :
http://cgi.ebay.com/ws/eBayISAPI.dll?ViewItem&item=380364406320
- First day of the event cancellation on envelope :
http://cgi.ebay.com/ws/eBayISAPI.dll?ViewItem&item=380364405845
- First day of the event cancellation on postcard :
http://cgi.ebay.com/ws/eBayISAPI.dll?ViewItem&item=380364406873
=> Special offer for the 4 souvenirs : http://cgi.ebay.com/ws/eBayISAPI.dll?ViewItem&item=380364409013
Dernière édition par Admin le Ven 23 Mar - 16:00, édité 1 fois
- 1 envelope FDC (1st July 2011)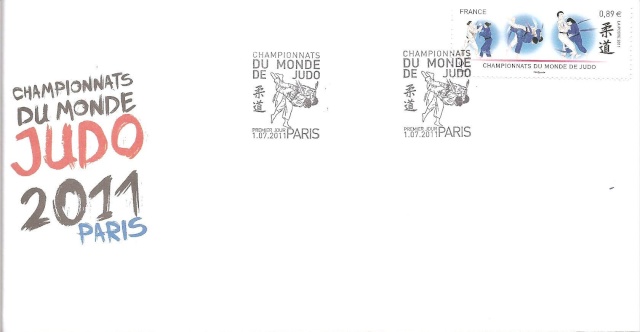 - 1 envelope first day of the tournament (23rd August 2011)
- 1 postcard FDC (1st July 2011)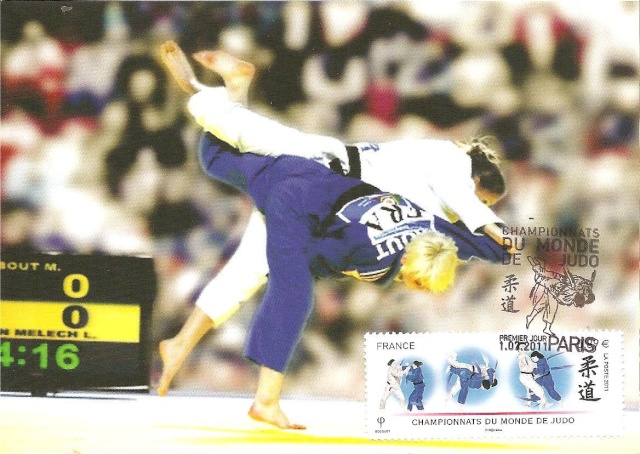 - 1 postcard first day of the tournament (23rd August 2011)
ou


Sujets similaires
---
Permission de ce forum:
Vous
ne pouvez pas
répondre aux sujets dans ce forum