A first for AFCOS.... as a 1st for the 2012 Winter Youth Olympic Games in Innsbruck....
Here is a view of the stamp to be released by the Austrian Post on the 13th January 2012 and the commemorative cancellation !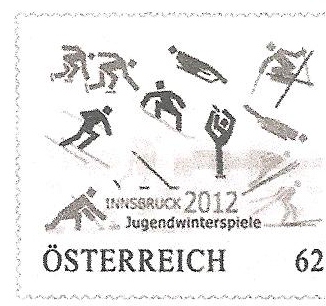 Soon a color version...
Dernière édition par Admin le Ven 6 Avr - 12:21, édité 2 fois
SCOOOOOOOOOOOOP !!!!!! & live from Innsbruck.....
The previews in black & white for the stamp & its cancellation were not the final ones.......
Surprise, Suprise !!!
The reason of this last minute change could probably be an agreement at last minute to use the official logo of the games !
We need to clarify that this stamp has not been issued officially by the Austrian Post, but has been ordered as a personalised stamp by the local Organizing Committee Innsbruck 2012.
They paid for it and that the reason why they were allowed to sale it over facial value at 2.50 euros each unity !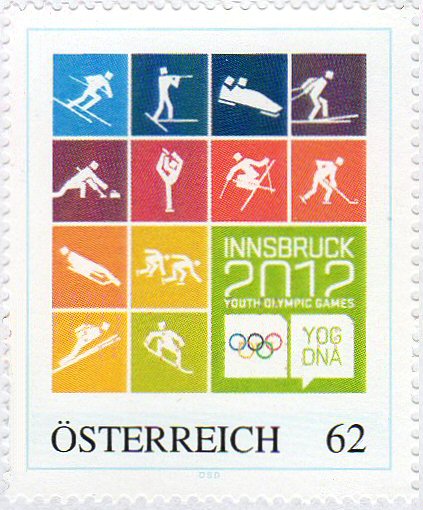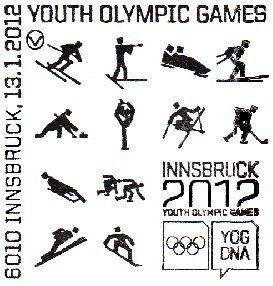 ---
Permission de ce forum:
Vous
ne pouvez pas
répondre aux sujets dans ce forum