Royal Mail Group has announced plans to produce a new stamp for every gold medal won by British athletes at this summer's Olympic Games, in less than 24 hours after each event.
The celebratory stamps will feature photos of the Team GB athletes in action in their gold medal-winning final, wherever possible, and will go on sale by lunchtime the next day in 500 Post Offices across the UK
At the same time the Gold Medal stamps will go on sale on the
www.royalmail.com
website, while a further 4,500 Post Offices nationwide will be issued with the latest Team GB gold medal winners' stamps three times during the Games.
Royal Mail is keeping the specifics of its Olympic print and distribution effort under wraps but it said it would have a team of picture editors, graphic designers and printers on standby throughout the Games.
According to the Royal Mail, this will be the first time any host country has used live action shots for stamps issued the next day and also the first time that the postal operator itself has issued next day stamps.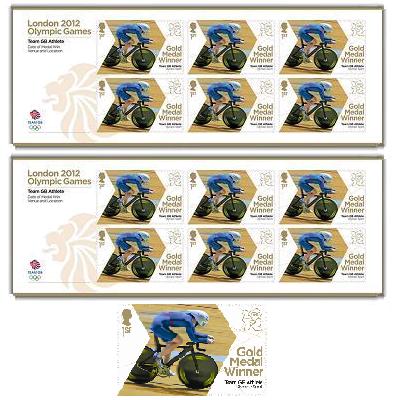 To Order: http://shop.royalmail.com/stamps-issue-by-issue/gb-gold-medal-stamps/icat/goldmedalstamps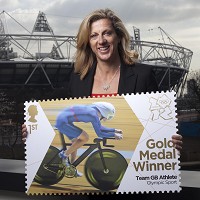 Subscribe before 31st May to receive them all straight after the games, and get the 20th free – if Team GB wins one more gold than at Beijing!
Important pricing information: Royal Mail is basing the price of your subscription on Team GB repeating their 19 gold medal wins at Beijing. If Team GB win 20 Gold Medals, you'll receive the 20th free but will be charged for any wins after 20 gold medals. If Team GB win less than 19 gold medals, you will only be charged for those won.
Royal Mail will not take any payment until 13th August 2012 when the Team GB gold medal winners will be known. You will be contacted prior to payment.
---
Permission de ce forum:
Vous
ne pouvez pas
répondre aux sujets dans ce forum